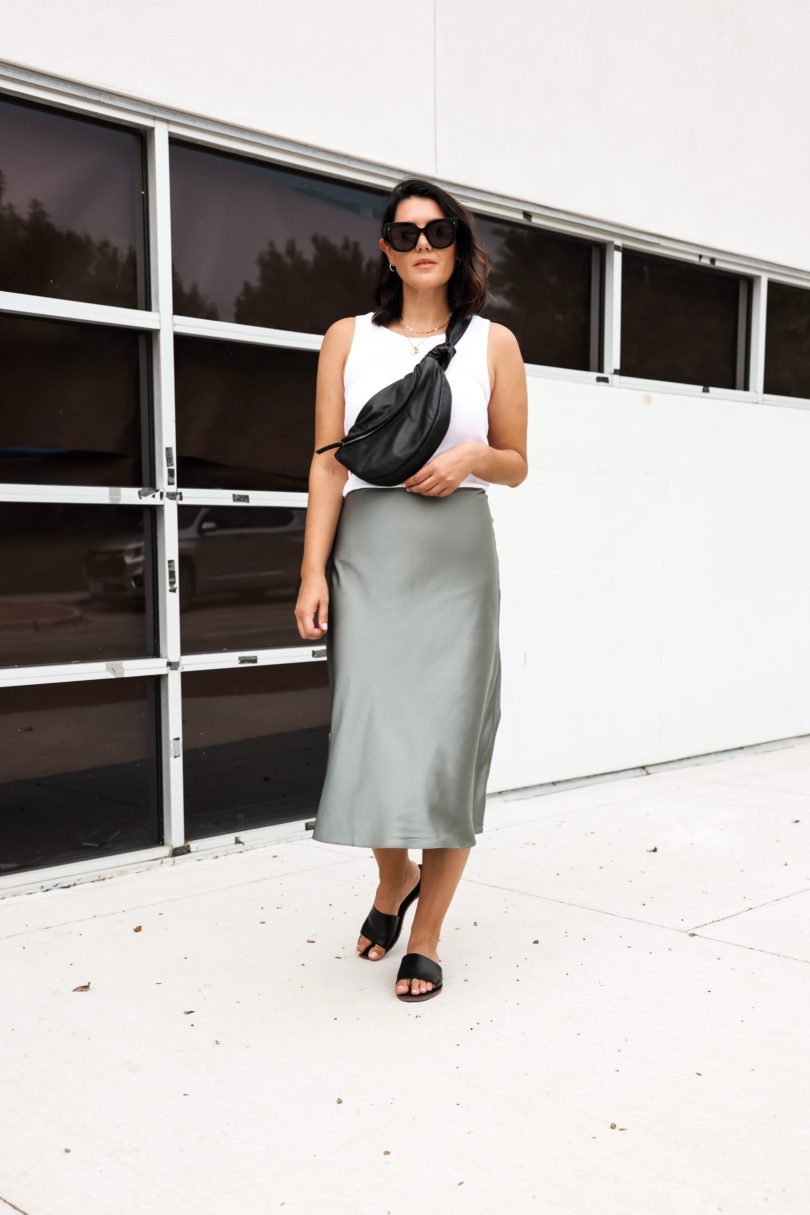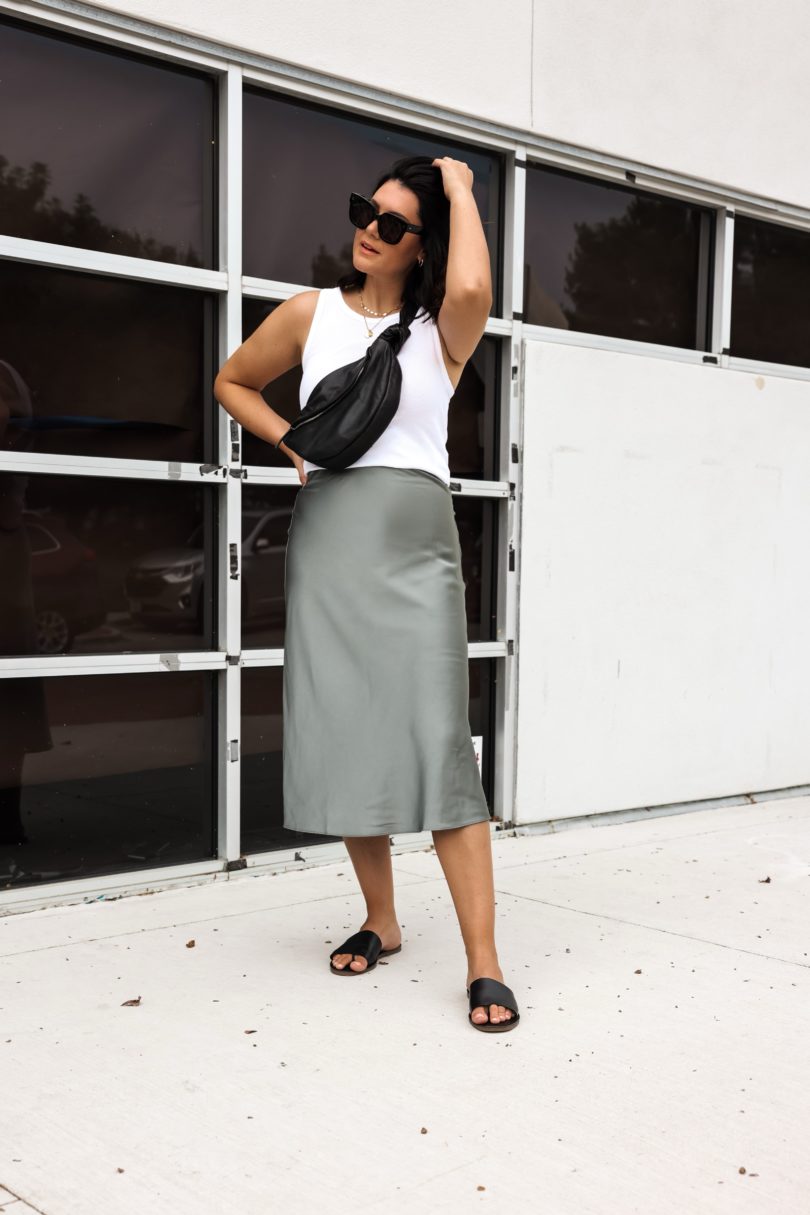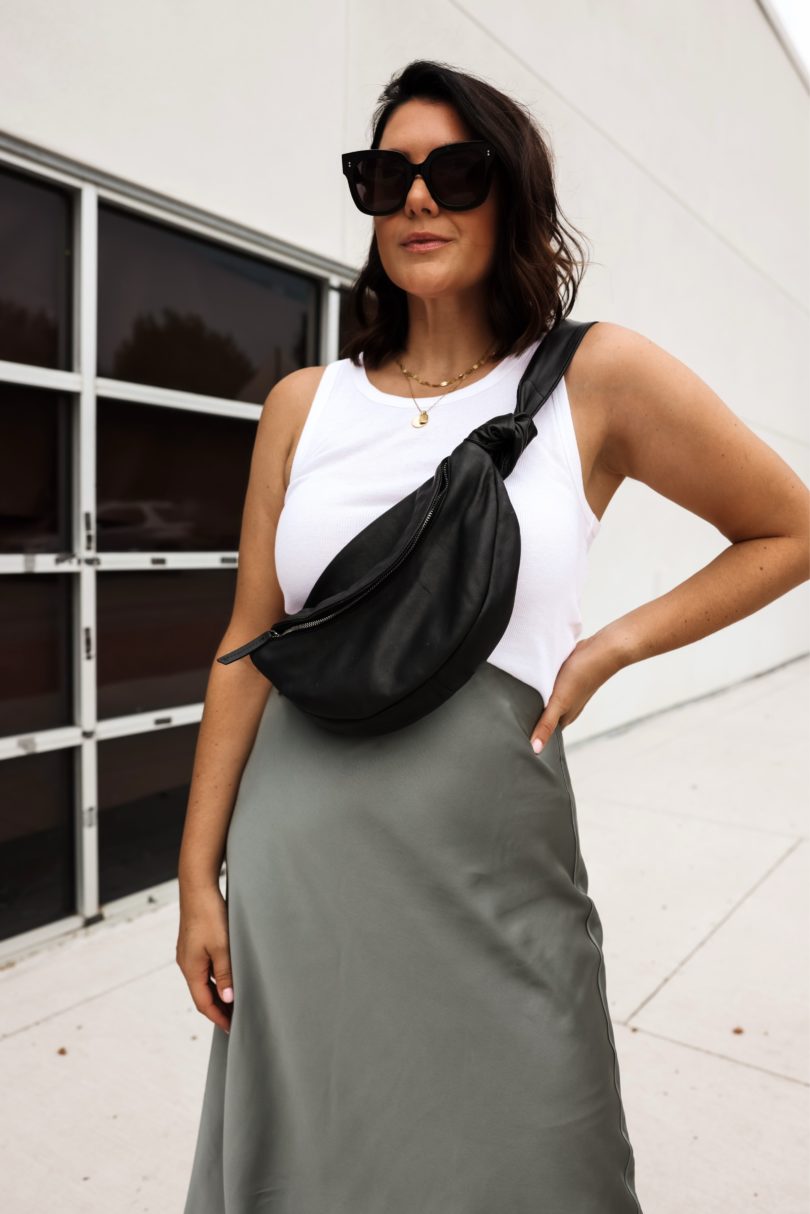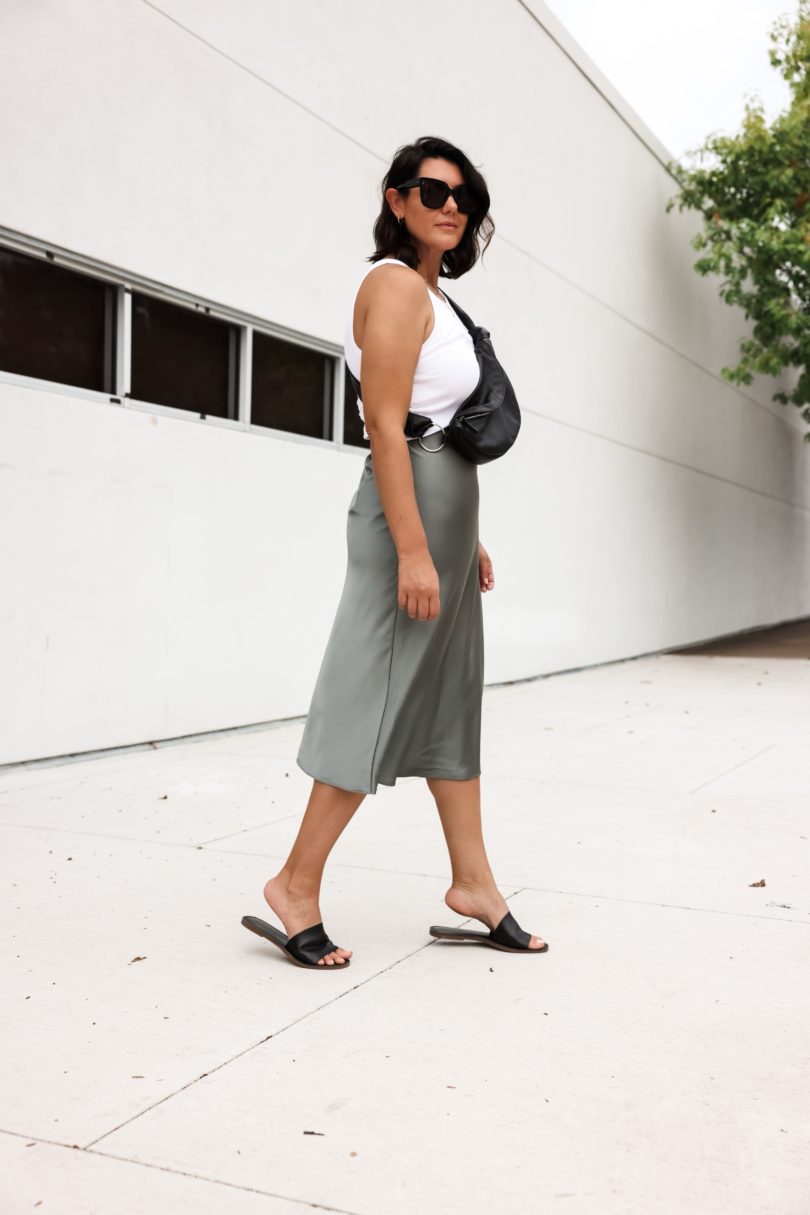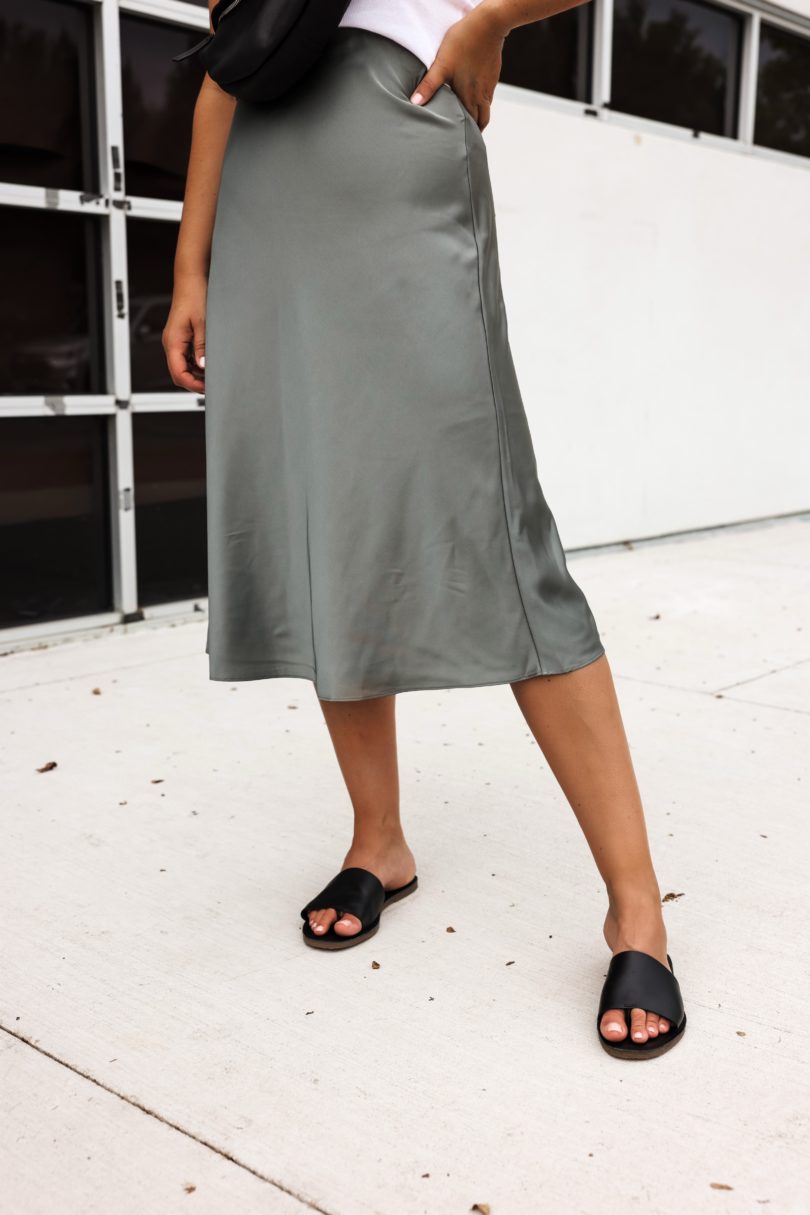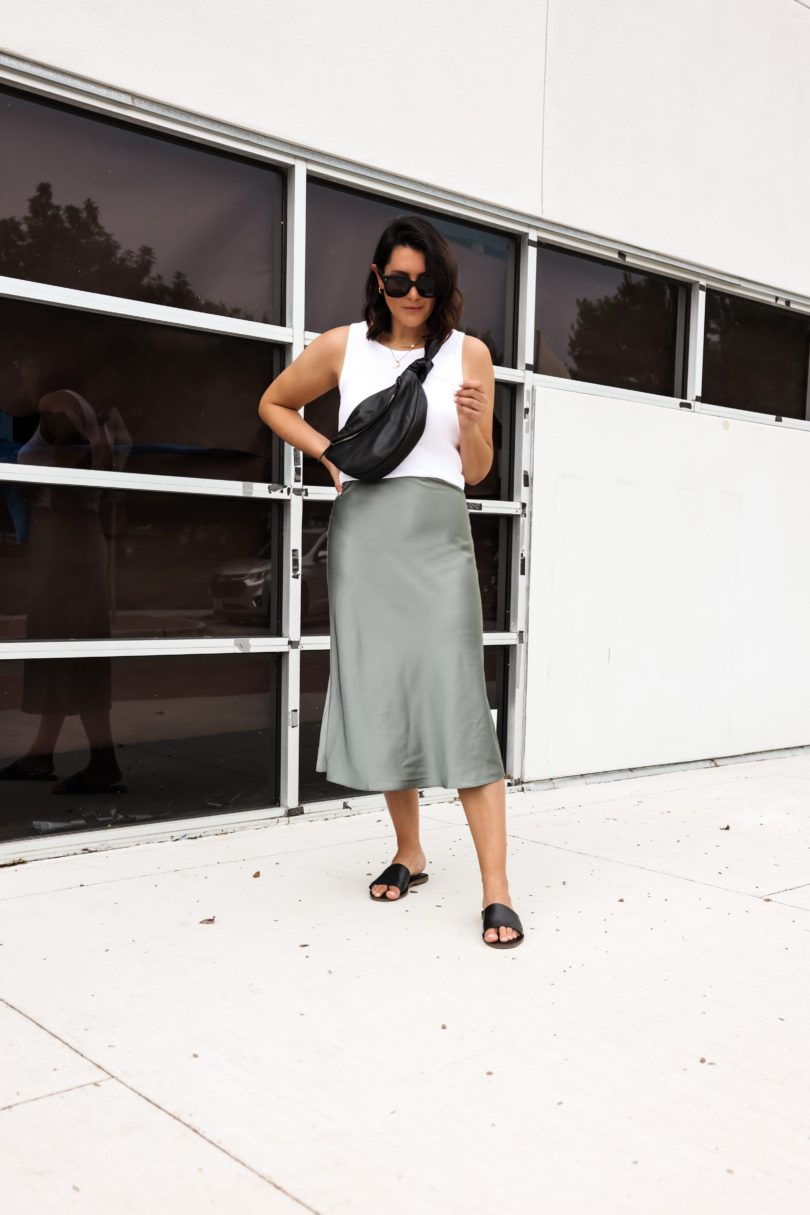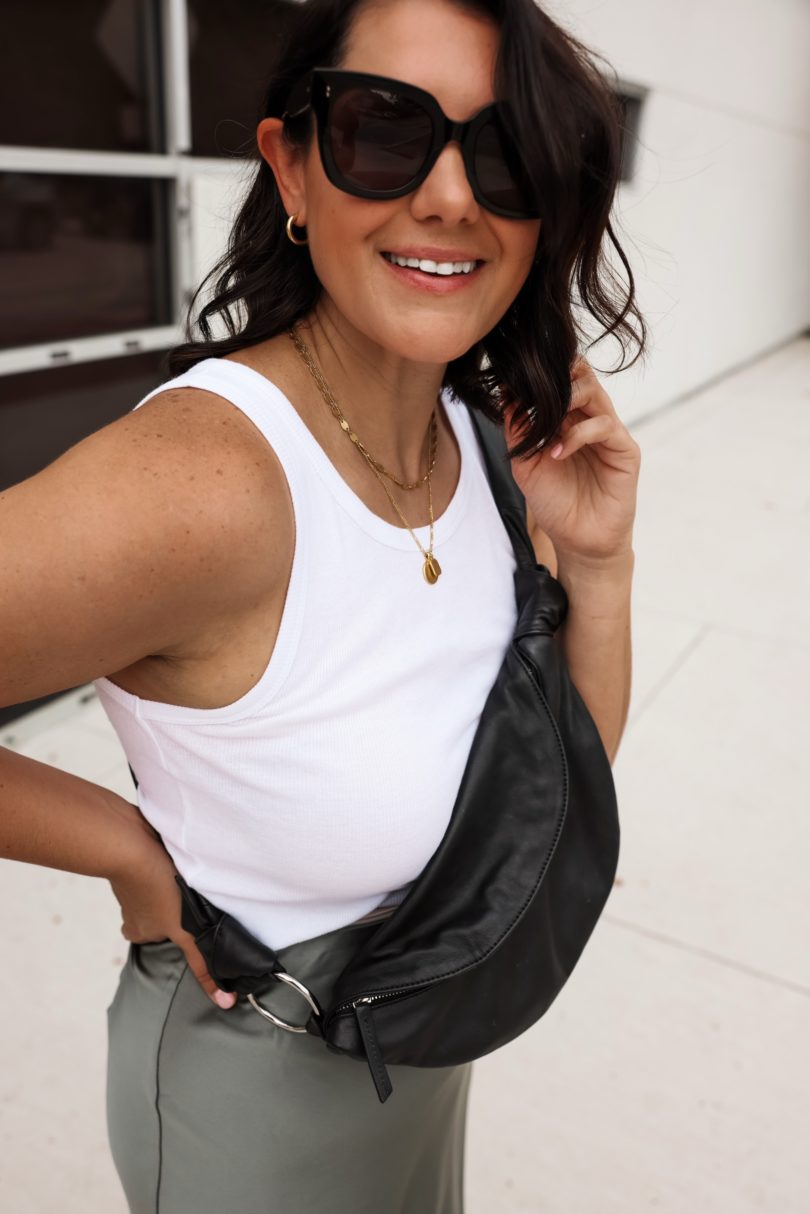 This post is about two things. The first thing you're going to love is my skirt!(We'll get to the second later, after you've had time to drink some coffee and cheer yourself up.)For a second I wondeRed if we as a society were over sleeveless skirts. I was hesitant to buy more (I still love this leopard on Amazon), but I can confidently say they are here to stay for a while. Miniskirts are in, babe. And they're not going anywhere anytime soon. (Don't ask for my sources on this. N/A.)
Find my J.Crew slip-on skirt here.
I swear to god I went into J.Crew to kill time, but then I saw this skirt. And maybe a top. and a dress Don't worry, they will appear on my blog as soon as possible. You guys are literally the reason I get dressed in the morning. Regardless, I have to say that J.Crew is coming up with some really cute looks this fall. You have to search through their re-dos, but there are some new styles that I'm excited about. This skirt also has a very pretty hue, especially in person. It's slate green, like a smoky sage color. I've paiRed it with an easy tank for now, for a late summer/pre-fall vibe, but this skirt can work for every season. I think it would look perfect with a cardigan or sweater in the fall and winter. I'll try to style it a bit later too for more ideas!
I'm in the medium, fit true to size. Find it here!
Tell me how much you hate the fanny pack later because I love it. It's my Mom Bag 2.0. I feel great, and honestly, feeling great is absolutely something I'm after these days. The year 36 hits differently, okay? We all age in different ways, and apparently mine is to delve into Gen Z trends. Some people buy sports cars, I buy questionable accessories.
I usually play pretty fast and loose with this influencer thing but I'll be transparent about it – I'm 100% absolutely definitely showing you the options below so you too can jump on the belt bag bandwagon with me and I won't be alone here. Dude, let's be a middle-aged trendsetter together! We can nod in passing when we see ourselves with our fanny packs that cut our bodies as we pass. We can laugh at how we fell for this trend here in just a few short years. Our wallets, keys and phone will be accessible in about 2 seconds because it is literally THERE under our noses. And by nose I mean boobs. Have I convinced you yet? Let's do it.
!function(d,s,id){ var e, p = /^http:/.test(d.location) ? 'http': 'https'; if(!d.getEle
Men
tById(id)) { e = d.createEle
Men
t(s); e.id = id; e.src = p + '://widgets.rewardstyle.com/js/shopthepost.js'; d.body.appendChild(e); } if(typeof window.__stp === 'object') if(d.readyState === 'complete') { window.__stp.init(); } }(docu
Men
t, 'script', 'shopthepost-script');

Activate your JavaScript to see the content
(Sarcasm aside, I'll actually explain why I like these types of bags. I bought this same bag from Zara about two years ago and felt like a fool at first, but I searched for it a lot in the last season or so.| $$|I tend to do this with Zara, they seem to be a few years ahead of my comfort level. I like it because it's small but roomy, I can fit all the essentials in there including baby wipes, my full size wallet, phone, AirPods, mascara, and my lipstick. It's nice because I have my hands free like a crossbody bag, but it's all right there. It gives my outfits a more modern vibe than a crossbody bag and I like to go for this look if I'm running around in yoga pants all day. While this exact one is gone, I did find an IDENTICAL one without Eileen Fisher's silver rings for sale, randomly!)
Miniskirts and fanny packs. They called the 90s and said 'love your outfit girl' 😉